Contact Us
Extra Rooms January Offer
Ventilation is often overlooked by our clients, yet it is crucial on a warm day as well as for fresh air on the colder days. Why be forced to prop open the door when you can have what we call a 'letterbox' window. This is a 120cm wide x 45cm high, full top opening window that is positioned at high level to give good ventilation and light into your new office.
Any orders placed in January will receive one FREE of charge (normally £264 inc.VAT).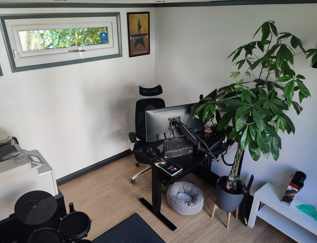 =================
Why not get an accurate price or order a brochure ?- just use these links.
Or give us a call on 01159 899 555 or email  extraroomsdavid@gmail.com with your name and phone number and we'll be happy to give you a call.
If you have any questions you can reach on the phone or by completing the form below - don't hesitate - we are here to help.