Extra Rooms are proud of the quality buildings they create and with the ever increasing cost of heating, we are all considering how to keep our homes warm and save money on expensive gas and electricity and invest in sustainable garden building solutions. The same applies to our insulated garden offices and garden rooms...
Never fear, at Extra Rooms we've been building quality insulated garden buildings for many years. All our walls are treble lined and at least 4-5 inches thick. This means your garden building will have cavity walls with extremely good insulation, saving money and keeping you warm in your garden office, gym or relaxation room. 
Don't forget the importance of insulation and overall quality of the windows and doors either. We use only proper domestic house doors and windows.  We can do this because our 4-5" thick walls are strong enough to carry building-regulation-approved standard house frames. The doors have laminated or toughened safety glass and come with 5 lever multi point locks.
We also specialise in sound proofed garden rooms, including the highest level of insulation available for any insulated garden room that we are aware of in the current market.
The photo below shows a cross section of the structure of the kind of insulation used in our sound-proofed rooms. 
We recommend you invest in sustainability with Extra Rooms. Our customers really enjoy the quality of the buildings we provide and with our "build first in factory" policy, your insulated garden room will normally be erected in one day on site, since we know everything will fit and the building has been properly tested prior to delivery.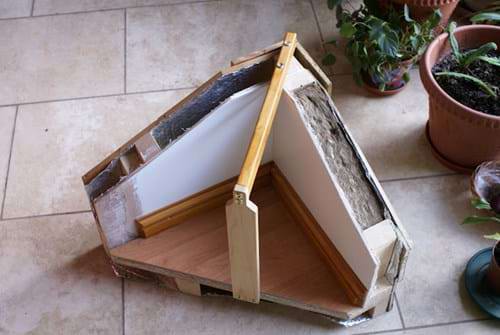 Author: David Fowler - owner Extra Rooms