The customer is retired now and besides cycling quite seriously every day to keep fit he wanted an artist's studio so he can paint - he'd wanted to for years but never had the time in his job as a trouble-shooter for an oil company.
Anyway, he ordered his garden room last September but then decided to wait for the landscapers to get their work done first, (despite my advice to the contrary) so having just started his building we set it aside and got on with other buildings.
The reason I had originally suggested to him that he get the garden building done first is three fold:
First, landscaping can suffer completion delays as customers often add on extra work as they see the initial project developing.
Secondly, once a garden room or studio is installed in a garden then it becomes more apparent how it sits in its surroundings and often different ideas on landscaping will come to light. If this happens before the landscaping is done, then fine, it can be re-worked but afterwards, it is just too late.
Thirdly, the weather. It causes delays for landscapers more than most, as they cannot stay out of the elements so sometimes have to come away from site and sit it out until the weather improves.
With only a couple of weeks to go until Christmas, he decided I was right and the building was to go in first and so we transferred a team across to the site and we just managed it in time!
3 months later we received an email with a few photos - the hinges on the uPVC doors had pitted with the start of rusting. Of course, we went back to our suppliers to figure out what had gone wrong.
Meanwhile, I arrived in Winchester to take a look at his hinges, they had indeed pitted. The door handles were fine but the hinge caps were not, so we tried to order some stainless ones. NOT AVAILABLE! So we are sending another set on the assumption that the first ones were just a bad batch, since it has not occurred with any other customers near the coast before. We shall monitor - so watch this space! (We will make sure it gets sorted one way or another).
Meanwhile, I of course had a chance to admire the completed landscaping... NOT!
They haven't even shown up yet!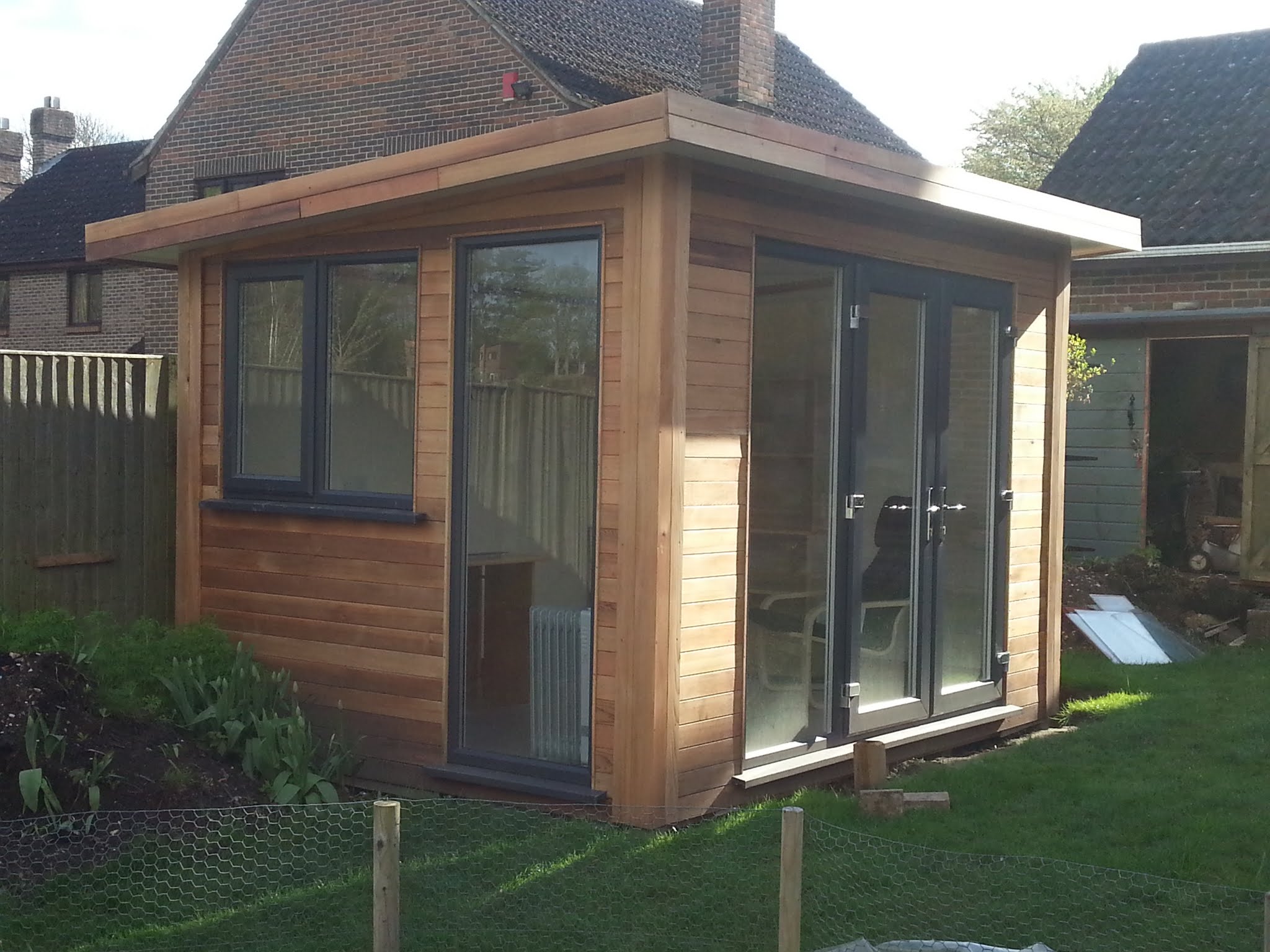 Author: David Fowler