Well my father was an architect and designed many attractive buildings, but I did not want to follow in his footsteps, preferring to be more hands on and to be involved in the actual construction, not just the design.
So I have never really claimed to be a designer but with the tremendous response we had from showing a barrel building/pod at the Housebuilding and Renovation show recently, I am not writing myself off as a designer so much now.
Here show some examples photos from the show exhibiting the pod.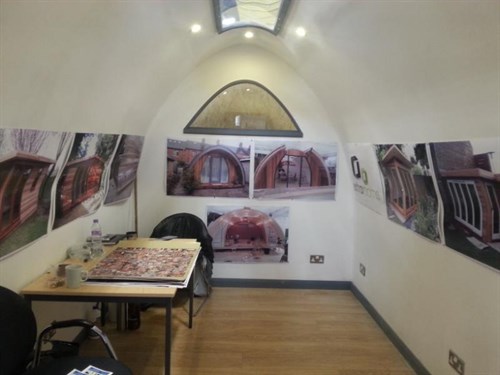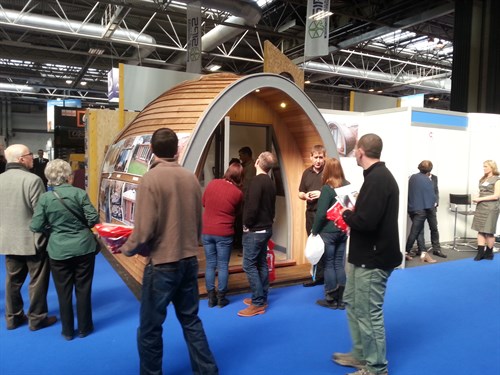 The reaction was highly complimentary and the pods were well met. Only the other day a previous customer sent us this...
"Although I had imagined that there would be some interesting results of the mirroring of the skylight walls, not in a thousand years would I have imagined results like this".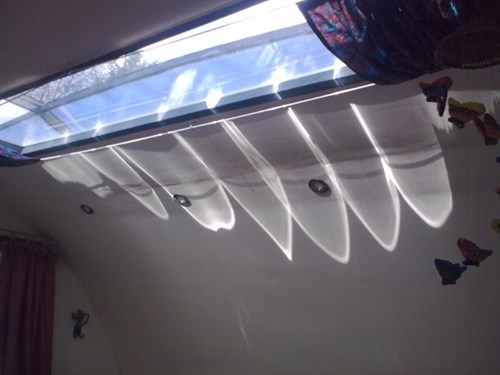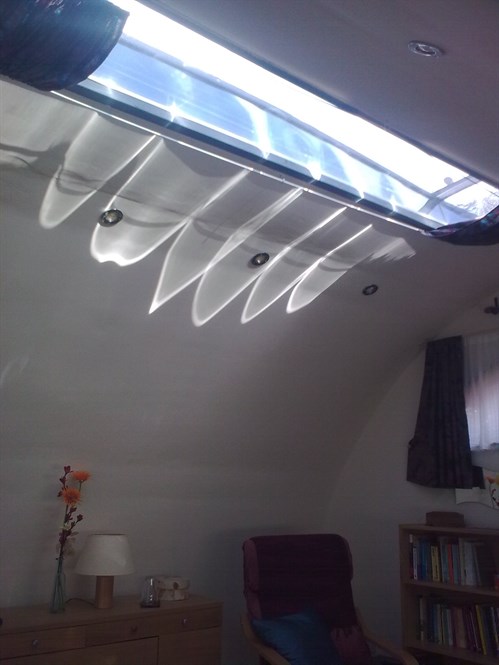 The customer says that as the clouds pass over, the patterns brighten then dull and then brighten again, and as the sun tracks across the sky the light patterns swing across the ceiling making a constant ever-changing display.
I am proud of myself, as these skylights, are entirely my own design and they really do add to the magic of these lovely buildings. I don't think I will ever achieve a design that betters this, so I'm obviously at the height of my design prowess!
There is more magic to come, as each one we have made has a slightly different angle for the mirrored side walls of the skylight, so this will have a bearing on the patterns created in each individual pod.... We shall see as each pod is installed, which angles make the richest or most attractive patterns on the curved ceilings below.
Then of course, there is the exciting question of what happens on a clear night when the stars and moon are out.
I have not slept in one yet, but they do lend themselves for use as 'glamping' pods or stand-alone units to live in full time. When you lie on your back in bed you will be able to see the stars directly, as well as the patterns the moon will make on the curved ceilings as it tracks across the sky.
The skylights are nearly as tricky to make as the pods themselves, but as you will have read in my previous post, the extra rewards are worth it. Not having one of these skylights in every pod now would be unthinkable.
Author: David Fowler