Now were are almost exclusively supplying our garden rooms with uPVC and we are finding that most, if not all customers, are preferring not to have white, unless their studio is close to the house and needs to match the paintwork.
So black occasionally, but mostly deep charcoal grey seems the preferred option. 
So now whenever a customer requires a full depth panel window to meet at a corner, we offer them a welded cill and corner post system, so there's no timber between the windows at the corners. We had a similar commission shortly, but with french doors and we are happy that the result will be excellent.
After over 400 garden offices and studios now, and none ever exactly the same, we feel we have taken these buildings as far as we can for longevity. All cladding is heavily tanalised apart from the cedar which does not need it. The buildings all have sub-floor ventilation and never sit on the groud, so won't rot from below.
All buildings are constructed with screws rather than nails, this makes access easy if any one needs to add data cabling or similar in the future, since anything screwed can be unscrewed to gain access to the cavity.There is never any painting for the windows and doors as they are upvc and very secure. Also the epdm roof covering is expected to last 50 years, long enough for most of us!
All the walls and ceilings are properly plastered so can be periodically freshened up or have a colour scheme change on a future whim. We don't use melamine or jointing strips on the walls as some competitors do, since we think is horrible, but it is of course cheaper. All our garden rooms and studios are designed alongside the customer, to suit them and their garden, be it triangular or rectangular, from barrel building to off-set rectangular, trapesium etc...
So have we taken garden rooms to the limit?
Don't bet on it, I have designed a new type of building, just watch this space for further details! Meanwhile here are some more great pics of a recent project (and one VERY happy cat!)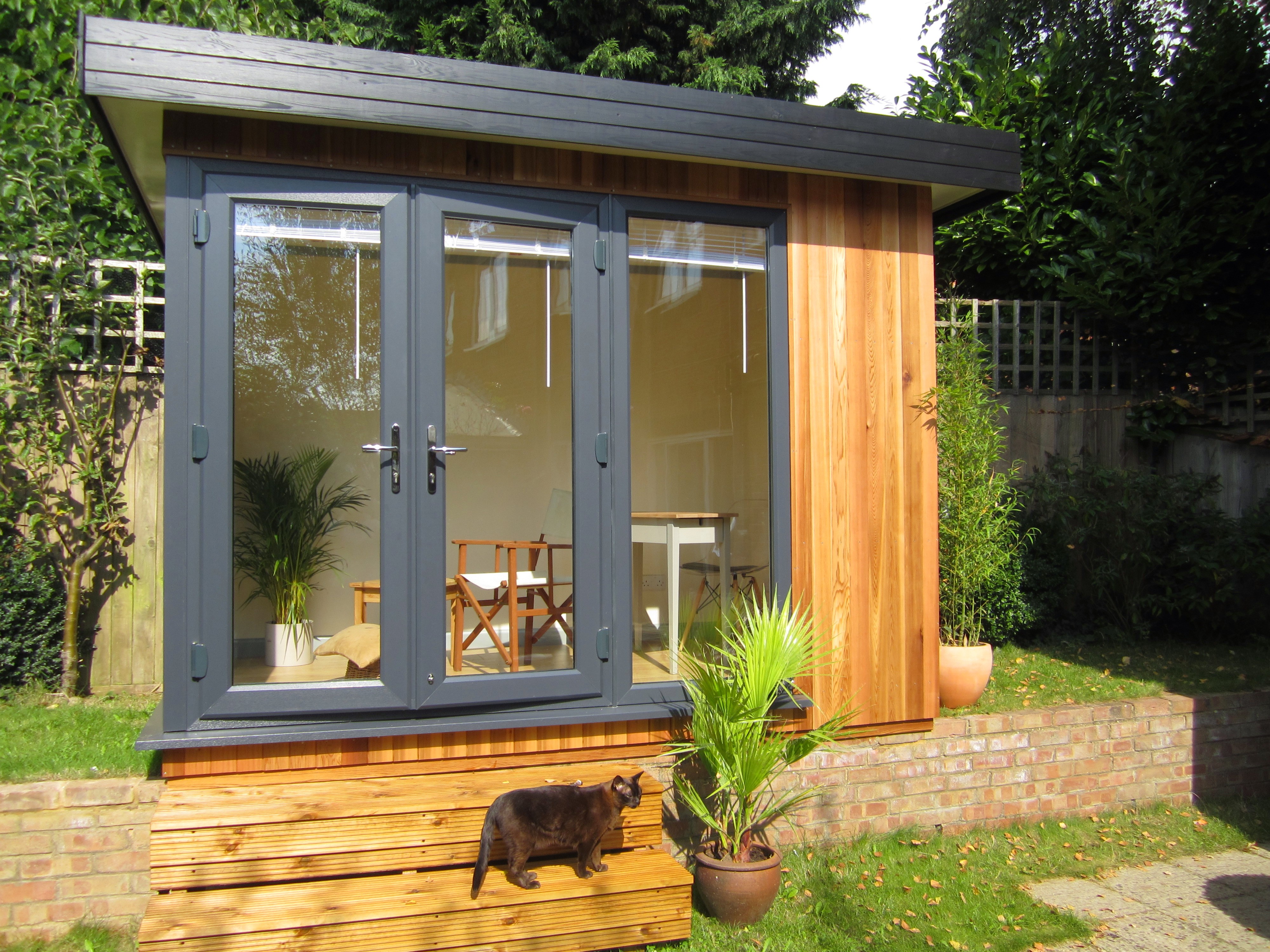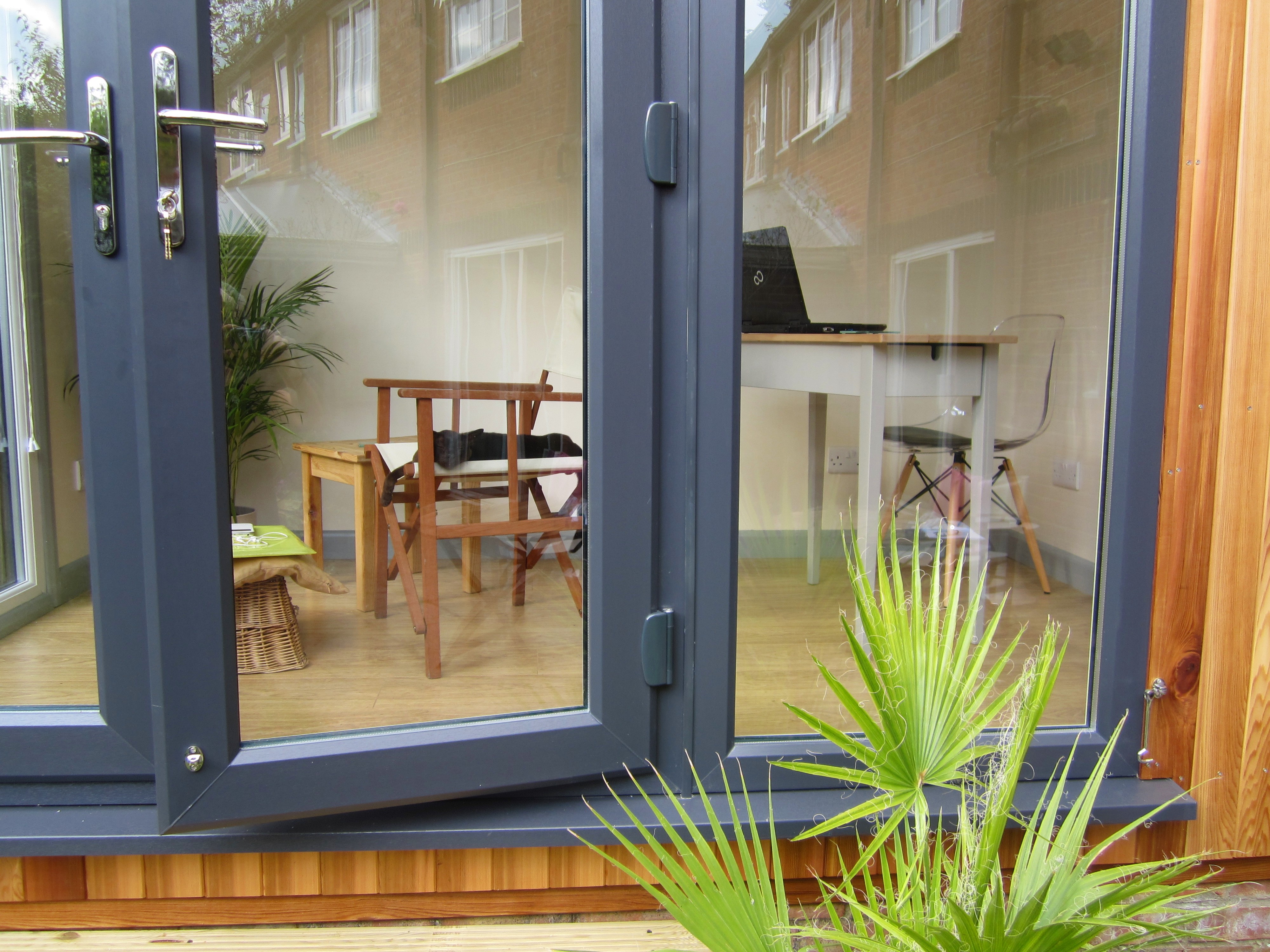 Author: David Fowler